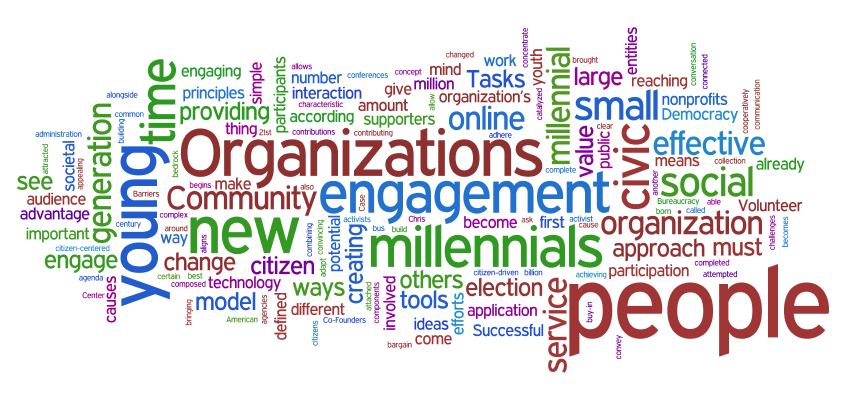 It is not often that a Gen Xer  finds inspiration in the younger Millenials. But I had the great pleasure and honor of spending some time this past Sunday with two amazing Millenials – Jessica and Jess, clearly no coincidence. In Hebrew, the name Jessica means: Rich, God Beholds. We came together for a vinyasa yoga class taught by Jessica at the lovely Mermaid Winery in Norfolk, VA.
There is a lot of controversy about the characteristics of a Millenial. Some call it the "Me" Generation and describe them as being lazy and entitled. The first author, however, to coin the term, described them as confident, civic minded achievers. Now this perfectly describes these two beautiful ladies, Jessica and Jess.
Jessica is a beautiful, smart, kind, inspirational young woman who is a yoga teacher, medical student, co-founder of Bhav Brigade, and wise beyond her years. She will graduate medical school in a few months and clearly be one of the most compassionate Emergency physicians I and the world will know. She spent her "free time" as a medical student bringing yoga to the medical school and the community through the Bhav Brigade, a pop-up yoga collective based on donations that go back to the community.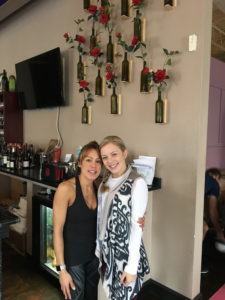 Jess is a beautiful, smart, kind, inspirational, motivational young woman who is a trail blazer, entrepreneur, fitness guru, social media whizz and wonderful friend. She left a well established job to follow her heart. Her heart has led her to be a leader in her "industries"-health & fitness and social media. She is the creator of The Fit Petite and Relay Your Brand. Whatever she does, her heart is always with the community. She is the most motivational person I know. She organized and participated in a huge fundraiser run from Virginia Beach to the White House to raise money for the homeless.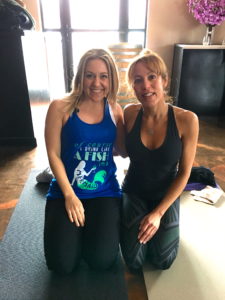 Needless to say, sharing space and time with these women was truly inspirational.
The theme for the class was balance. Not balancing on one toe with the other leg wrapped around your head balance… but balance in our lives. What does that mean to you? Jessica suggested we debunk it … and not give it so much power over our lives. It seems that "balanced" has made its way to the list of things we need to accomplish. Instead, balance should be acceptance of the good and the bad days, our goodness and our imperfections. To prove how challenging that can be, we "practiced" balance on our mats.
Topping off a great, challenging yoga class in a winery, what better for a balanced day, than brunch and mimosas in the winery with Jess. We are both so excited about this new year. Not because 2016 was bad but because we share a common optimism about the future and how we can mold it. I was excited to hear how Jess will guide a women's workshop on "Never Surrender – Your Roots, Rules and Resolutions."
So I resolve, and invite you to see everyone we meet, regardless of age, with an open heart and without preconceived judgement. I am grateful to these beautiful souls for their light and their inspiration.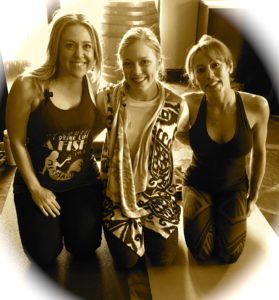 Who inspires you?
Namaste
Millie